Board Member
Trustee Area 3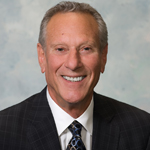 Email: Frank.Tarantino@sweetwaterschools.org
Frank A. Tarantino represents Trustee Area 3 which encompasses most of eastern Chula Vista. He comes to the board with a strong background in secondary education and experience as an elected official. He has served as a member of the Chula Vista Elementary School Board and in a number of leadership positions on several City of Chula Vista Boards, Commissions and Committees.
A San Diego native, Mr. Tarantino received both his Bachelor's Degree in History and Master's Degree in Education Counseling from San Diego State University. He also has a Master's Degree in Education Administration from National University. Mr. Tarantino spent 35-years working in the Sweetwater Union High School District as a teacher, administrative intern and guidance counselor until he retired in 2009. He resides in Chula Vista with his wife, Loren.
Mr. Tarantino supports a proactive student-centered agenda that ensures equal access to a challenging curriculum and prepares all students, at every school, for success in college and careers. In addition, he is an advocate for a district culture that builds partnerships between parents, employees and community members. Mr. Tarantino also believes that open sharing and respectful debate among the district and community is the foundation for the ethical leadership and decision-making that will propel the Sweetwater Union High School District to a better future.