Board Member
Trustee Area 5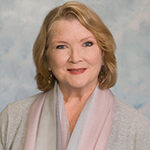 martha.emerald@sweetwaterschools.org
Marti Emerald was an award-winning broadcast journalist for nearly 30 years, distinguishing herself as an investigative reporter and consumer advocate.  She has been honored with hundreds of local, state, and national awards for community service and excellence in journalism, including honors from the National Press Club, for the best consumer journalism in the United States.
In 2008, Marti moved into politics to create healthier lives and opportunities for working men and women in the San Diego region.  With support from local Labor and Democratic Party volunteers, Marti earned a seat on the San Diego City Council.  She served as Chair of the all-important Public Safety/Livable Neighborhoods Committee during her entire eight years on the City Council, and retired in 2016, as the Council's President Pro-Tem.
During her long career as a journalist and public advocate, Marti went back to school nights to earn her Bachelors' Degree at National University, graduating Magna Cum Laude when she was 50 years "young".
Now, Marti Emerald is stepping up to support public education, as the newest member of the Sweetwater Board of Trustees. She will work with parents and students, school staff, and fellow board members to restore public trust in the Sweetwater District, and help our students receive the world class education they deserve.