Board President
Trustee Area 4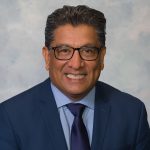 Email: Nicholas.Segurajr@sweetwaterschools.org
Nicholas Segura has served as a Board Member for Sweetwater Union High School District Area 4 since 2014. He has served as a President and Vice President of the Board of Trustees. He is the Chair of the Audit/Finance Subcommittee and is a statewide Delegate to the California School Boards Association (CSBA).
In his professional life, he served as a Vice President of the San Diego & Imperial Counties Labor Council, Vice President of the San Diego Building & Construction Trades, Secretary Treasurer of the California State Association of Electrical Workers, and as a Board of Directors of the National Electrical Training Alliance. Mr. Segura also has served as the Business Manager/Financial Secretary, Assistant Business Manager, President and Executive Board member for the International Brotherhood of Electrical Workers (IBEW) Local 569, where he represented over 3,500 electricians in San Diego and Imperial Counties. Mr. Segura is a graduate from the San Diego Electrical Training Center Inside Wireman Apprenticeship program and received his Journeyman Wireman Electrician Certificate from Palomar College and is a California State Certified General Electrician. Mr. Segura is a US Navy Veteran serving an Electrician's Mate 3rd Class Petty Officer on board the USS Cleveland LPD-7.
Nicholas received the 2019 John's Foundation – San Diego & Imperial Counties Labor Leader of the Year Award.
He resides in Chula Vista with his wife, Dr. Leticia Segura, and three children, Karina, Nicholas III (both Hilltop High) and Aurora, a Castle Park High School graduate.