Board Member
Trustee Area 4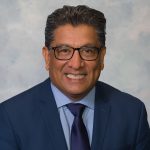 Email: Nicholas.Segurajr@sweetwaterschools.org
Nicholas Segura has served as a Board Member for Sweetwater Union High School District Area 4 since 2014. He has served as a President and Vice President of the Board of Trustees. He is a Delegate to the California School Board Association (CSBA).
In his professional life he has served as a Vice President of the San Diego & Imperial Counties Labor Council, Vice President of the San Diego Building & Construction Trades, Secretary Treasurer of the California State Association of Electrical Workers, and on the Board of Directors of the National Electrical Training Alliance. Nicholas also has served as the Business Manager/Financial Secretary, Assistant Business Manager, President and Executive Board member at the International Brotherhood of Electrical Workers (IBEW) Local 569 where he represented over 3,000 electricians in San Diego and Imperial Counties. Following his service in the Navy, he graduated from the San Diego Electrical Training Center Inside Wireman Apprenticeship program and received his Journeyman Wireman Electrician Certificate from Palomar College and is a California State Certified General Electrician. This afforded Nicholas valuable experience as a board member on the Joint Labor Management IBEW 569-NECA San Diego; Pension Trust; Health and Welfare Trust; and San Diego Electrical Training Alliance. He has mentored apprentices, guiding them into successful professional careers in the electrical industry.
Community involvement includes serving for several years on Rohr Elementary School Site Council and coaching multiple community Little League Baseball and AYSO soccer teams. He served two terms on the Southwestern College Prop R Citizens Oversight Committee.
He resides in Chula Vista with his wife, Dr. Leticia Segura, and three children, Karina, Nicholas III, both graduates of SUHSD, and Aurora, an IB Senior at Castle Park High School.